Announcing $11.8M in funding led by Paradigm
It's 2022, and as more value becomes stored digitally, scammers are evolving too – now stealing millions of dollars from tens of thousands of Web3 users every month. Twitter, Discord, and Telegram are overwhelmed with spam and malicious direct messages, luring users to follow links to giveaways, NFT airdrops, and early access whitelists. Applications are constantly under attack from software supply chain vulnerabilities. Scammers know that they can drain a user's wallet with just one wrong click, and users don't have the tools to protect themselves.
Enter Blowfish – the firewall technology created to empower and protect Web3 users by identifying malicious transactions in real time. We're a team made up of blockchain, cybersecurity, and machine learning engineers from Meta, Trail of Bits, 0x Labs, and MakerDAO with a proven track record of building trusted and secure infrastructure. Together, we've built a simple to use API that helps wallets and custodians protect their users against all kinds of attacks (phishing, dApp-level DNS hijacking, software supply chain attacks, and more) and empower their users with real-time warnings and human-readable transaction context.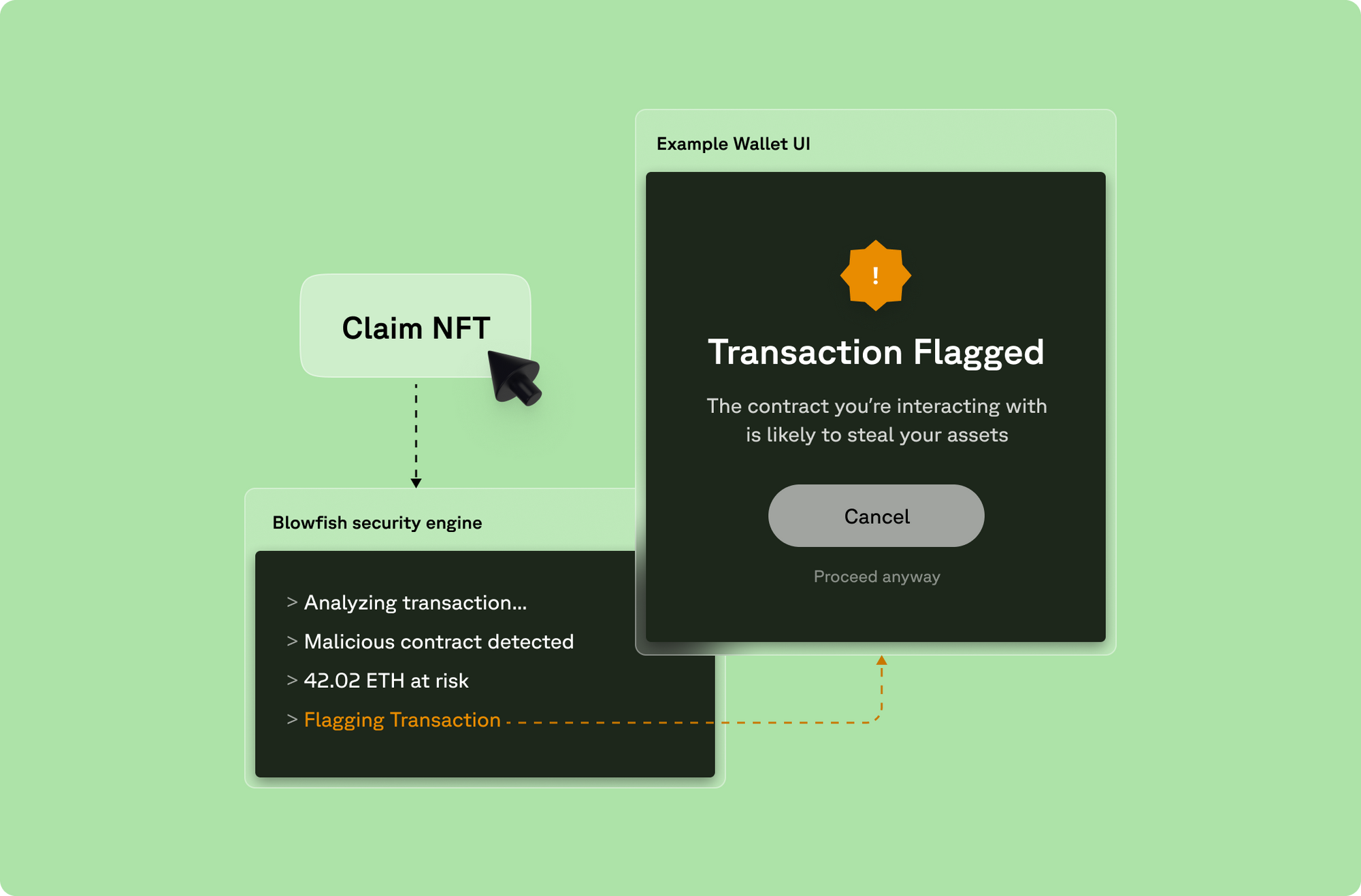 Today, we're announcing Blowfish to the world, but that's not all. We are excited to announce that we've raised $11.8M in funding led by Paradigm, with participation from Dragonfly, Uniswap Labs Ventures, Hypersphere and 0x Labs. We're also proud to be supported by incredible angels including crypto founders & operators -- Naval Ravikant, Nathan McCauley, Will Warren, Amir Bandeali, Francesco Agosti, Daniel Pyrathon, Patryk Adas, Jeremy Welch, Steve Klebnoff, Raymond Tonsing, Jim Posen, John Johnson and many more.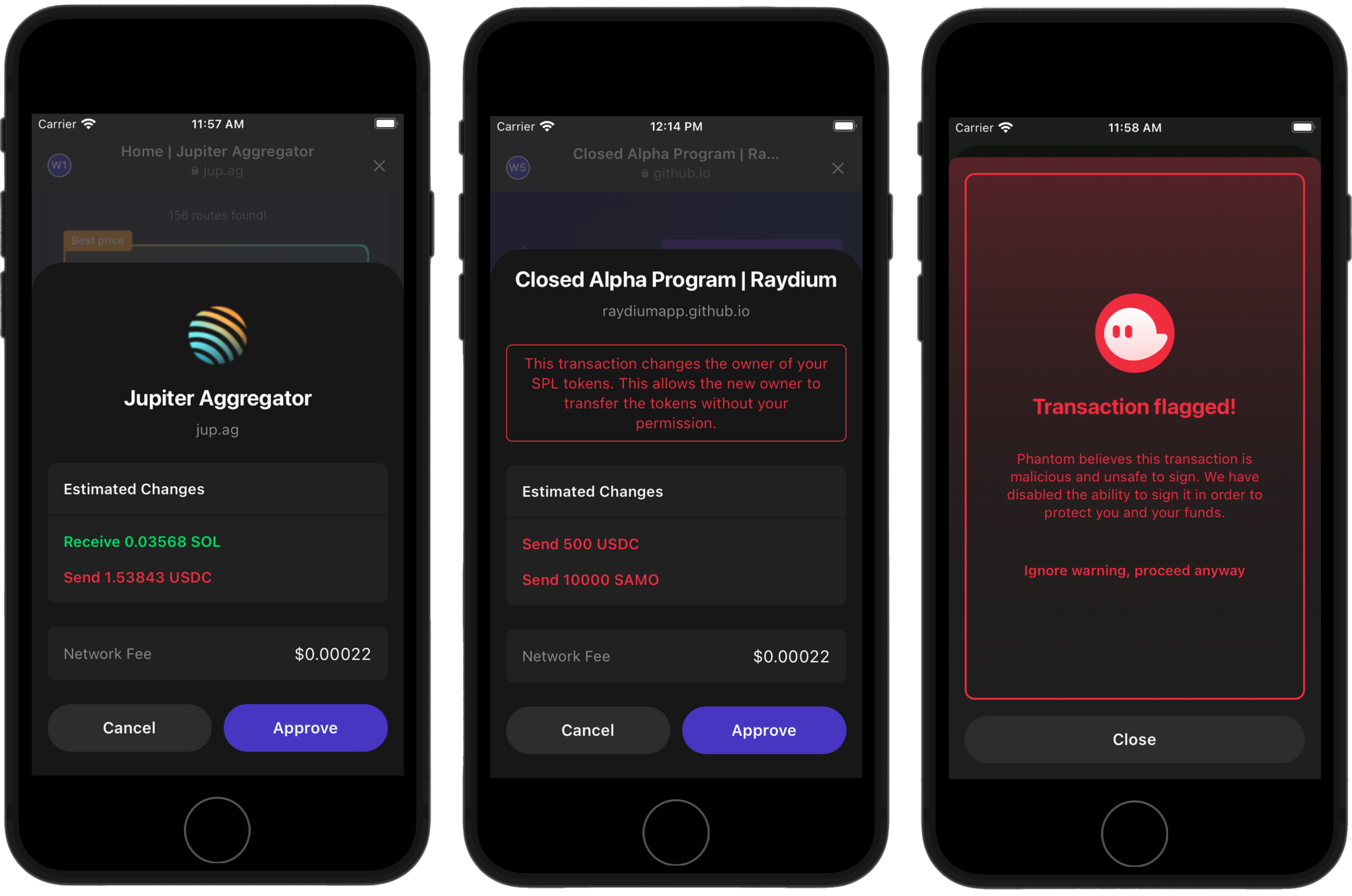 We've already teamed up with Phantom to help protect their users with world-class transactional security. Since integrating our API, they've scanned over 125 million proposed transactions and prevented over 11,000 wallet-draining transactions from being signed by their users.
Here's what Francesco Agosti, CTO & co-founder of Phantom, has to say about us:
"Blowfish has helped us protect thousands of our users from malicious scams & fraud. Their API is easy to use & reliable. We've partnered with them because we trust their ability to continue building a great product that stays one step ahead of scammers."
With this new capital, we'll focus on three main priorities:
Upgrading our fraud detection engine on Solana, Ethereum, and Polygon to identify an even higher percentage of scams
Expanding Blowfish to new blockchains
Hiring a world class team committed to eliminating scams and hacks from Web3

We're thrilled for the possibilities this will bring to Web3. If you're interested in learning more about how you can work with us as well, get in touch.